Common Myths about Surgery and Dogs
1. Myth: "My dog is too old for anesthesia"
Please do not let your neighbor, your friend or the internet tell you that your dog is too old or sick for anesthesia. And don't be afraid to seek out an expert on the topic. Keep in mind, if your dog is that old, surgery is probably not being recommended for merely cosmetic reasons. Your veterinarian is probably talking about it because of a life or death situation, or a serious quality of life issue.
A thorough physical exam and blood work should always be performed before anesthesia. In older dogs, it may be wise to also take chest and belly radiographs, as well as an ECG to be safe. Some dogs may need to be stabilized prior to anesthesia, which may mean fixing blood work abnormalities, giving IV fluids, or giving a blood transfusion prior to anesthesia and surgery.
2. Myth: "Surgery is painful"
This is actually a true statement. However, surgical pain should not be ignored in 2015. We have many safe pain medications to choose from to treat pain before, during and after surgery. We should also remember that depending on what dogs' conditions are, they are most likely already in pain, which will continue to stay the same or worsen without surgery. The goal of surgery is often to decrease pain.
3. Myth: "There is no point if there is no cure"
This mostly relates to dogs with a tumor. It is a matter of opinion and expectations. And it's a very personal decision. Without the benefit of a biopsy, we don't know whether a mass is cancerous or benign until it is removed and analyzed. Even when a mass is cancerous, it doesn't necessarily mean that it's the end of the road. Ultimately, your decision should not be based only on quantity of life (survival), but mostly on quality of life.
Ironically, sometimes, the situation doesn't depend on whether a mass is benign or cancerous, but on where it is located. A perfectly benign mass blocking the windpipe, the esophagus (the tube between the mouth and the stomach) or the urethra (the tube between the bladder and the outside world) will have life-threatening consequences.
4. Myth: "My dog will not survive confinement"
Confinement is often required after surgery. The time required depends on the procedure. Confinement may be in a crate, an upside down baby/puppy play pen, a small room, or part of a room. The larger the dog, the larger the area can be – within reason of course. It may seem cruel to some, but preventing jumping and running is critical to allow proper healing. Outdoors, dogs in recovery need to be under supervision and on a leash for just enough time to eliminate. Dogs don't know what is best for them. You should.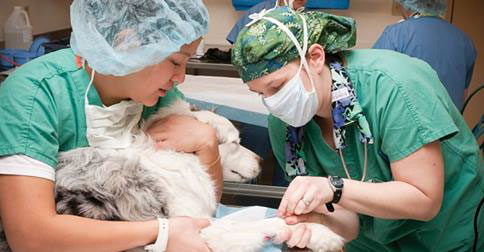 Minimizing the Risks of Anesthesia in Dogs
Anesthesia is like any medical procedure—there are benefits and risks, and death can occur under anesthesia. Approximately one in 1,000 healthy cats and one in 2,000 healthy dogs die under anesthesia each year. While any anesthetic-related deaths are unacceptable, these incidence rates are actually quite low. But of course, there's still plenty of room for improvement. One of the reasons we still see deaths related to anesthetic procedures is because not all practices are actively taking all of the steps necessary to reduce anesthetic risk.
The Anesthetic Process
Anesthesia occurs in several steps, with opportunities at each step to minimize risks for your pet. Below I present a simple outline of the steps involved in anesthesia.
Assessment.  Anesthesia starts with an assessment of your pet's health.  The veterinary medical team will assemble any needed medical history and lab results, and perform a physical exam.  Here is where they could be assigning an anesthetic risk factor and determining if any specific interventions might be helpful to reduce anesthetic risk for your pet.  Complications such as low blood pressure, shallow breathing, low body temperature, slow heart rate, and delayed recovery from anesthesia can all be anticipated and planned for during the assessment stage.  An anesthesia plan can provide guidance for prevention, recognition and treatment of anesthetic complications.
Pre-anesthetic medications.  "Pre-meds", as they're referred to in the hospital, have many benefits. Amongst other functions, they provide preventive pain management, reduce stress, and minimize the necessary dose of other anesthetic drugs.  Pre-meds are specifically chosen for your pet, based on his or her unique anesthesia profile.
IV catheter.  This allows for the administration of IV drugs and fluids, as well as the IV induction of anesthesia, which is safer and less stressful than mask induction.  Presence of an IV catheter is especially important if an emergency drug is needed to treat a complication.
Pre-oxygenation and IV induction.  Pre-oxygenation charges the lungs with oxygen and it, along with the IV induction step, promotes a smooth, controlled transition to unconsciousness.
Endotracheal intubation.  Placing an endotracheal, or "breathing", tube protects the airway and lungs from accidental inhalation of foreign material such as stomach contents, saliva, blood, water, cleaning paste, or tartar. Such a tube is also necessary to maintain anesthesia with inhalant gases.
Maintenance of anesthesia with patient monitoring and support.  At this point the patient is unconscious and the procedure is underway.  Isoflurane or sevoflurane anesthetic gases are the most appropriate agents for maintenance of anesthesia.  Clinical research indicates they both are equally safe and effective.  Monitoring of your pet is crucial to assess vital signs and enable recognition and prevention of complications, or timely treatment of them should they arise.  Patient support might include administration of IV fluids and drugs to prevent or treat complications and warming of the patient to prevent loss of body temperature.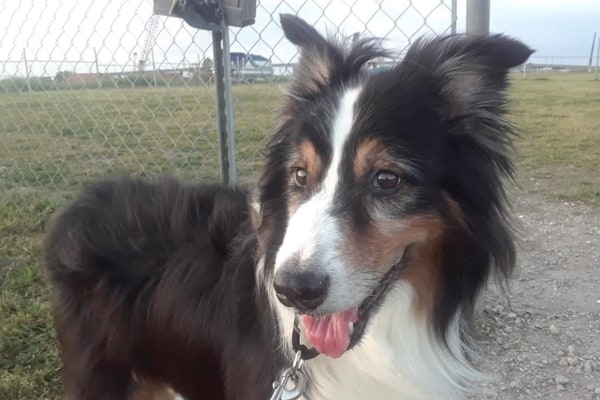 Considering surgery for your dog? Take these 4 steps
If your veterinarian is recommending a procedure for your senior dog, it's because she or he believes that it will help your dog feel better. (And maybe live longer too!)
Here are specific steps to take to help you determine what's best for your dog:
Have a frank discussion with your vet about the procedure and share any concerns you have.
Ask your vet to lay out the pros and cons of the surgery.
If you or your veterinarian feels uncomfortable about proceeding, you can ask for a referral to a specialty facility (usually a large, 24-hour hospital with specialty doctors and advanced equipment).
Please don't write off the procedure because of the myth that your dog is "too old for surgery or anesthesia."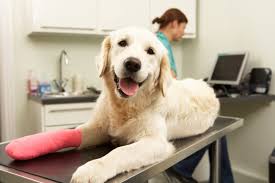 Before Anesthesia
Prior to receiving anesthesia, your veterinarian will perform a thorough physical exam on your pet, review your pet's medical history and discuss any risk factors. Your veterinarian may also perform blood tests on your pet to check for any indications of a developing medical problem or anesthetic risk. If you have any questions about your pet's health or his or her anesthetic risk, ask your veterinarian for an explanation that will help you make an educated decision.
Prior to anesthesia, your pet will likely be given a pre-anesthetic sedative to reduce his or her stress and ease the process. An intravenous catheter is usually placed to allow administration of fluids and medications. The anesthetic may be delivered by gas inhalation (using a gas anesthesia machine), intravenous infusion, or a combination of the two.
During Anesthesia
While under anesthesia, your pet will receive monitoring and care comparable to what you'd receive if you underwent anesthesia. This may include intravenous fluids and/or medications to support your pet's circulation and blood pressure; an endotracheal tube inserted into your pet's trachea (windpipe) to deliver the anesthetic gas and provide oxygen to your pet's lungs; pulse oximetry to measure the oxygenation of your pet's blood; blood pressure monitoring; temperature monitoring and warming blankets to prevent hypothermia (low body temperature); and electrocardiography (ECG, also called EKG) to monitor your pet's heart.
After Anesthesia
Once the procedure is done and it's time for your pet to wake up from the anesthesia, your pet will likely be placed in a quiet, semi-dark cage or kennel to recover. Pets are closely monitored during this time to make sure that they are recovering normally and that care is provided quickly if there are any problems. Pads and blankets are used to keep your pet warm during the recovery, but it's not uncommon to see a pet shivering while they recover from anesthesia; however, this doesn't necessarily mean your pet is cold. Some pets may also vocalize (whine, bark or meow) during recovery. The endotracheal tube is removed when your pet is awake enough to swallow normally. Fluids and/or medications may be continued through recovery, depending on your pet's condition.
Preparing for surgery
Before the procedure, ask your veterinarian if you can give medications in the morning — some may be needed, but some can be skipped. Also ask if you should drop off your pet's medications or food the day of surgery. It's always betterDog preparing for surgeryfor your pet to eat his normal food, whether it's generic food or a special diet. You may have been told how much confinement your pet will need after surgery, and what that entails; please make sure you have a room, a play pen or a crate prepared for the day your pet comes home.
The morning of surgery
You will need to drop your pet off early in the morning, even though surgery may not occur until late morning or the afternoon. Why is that? There are multiple reasons, depending on your pet's specific situation. Your veterinarian may wish to:
Run a physical exam
Run blood work
Place an IV catheter
Administer IV fluids
Start specific medications
Take X-rays
Perform an EKG
Calculate anesthesia drug doses