Choosing the Right Tire
Having the right tire on your pickup can improve performance and be one of the best safety strategies you can employ; having the wrong tire on a pickup truck can ruin a good day. Not to overstate it, but tires are one of the most important components on your vehicle, and knowing a few basics will ease the tire selection process. Choosing the right tire can be a daunting task as there are so many options and pieces of information to keep in mind
While this discussion mostly covers radial tires, there are many topics and issues that carry over for the few people looking to purchase bias-ply tires. Of course, getting into the habit of regularly checking your tires is always a good idea. Worn, improperly inflated or damaged tires can be dangerous to you and others.
Tire Markings
All tires are marked with the width, sidewall height ratio or overall height, rim size and load range. An example of what you might see on the sidewall is LT315/70R17 121/118O
The tire has a few other markings placed on it such as the date stamp, Department of Transportation number, which direction the tire should be mounted if it's a directional tire, whether it's a tubed or tubeless tire, and safety warnings.
Load Ratings
Tires get several load ratings; here's what those letters on the tires mean:
P stands for passenger in a P-metric tire. These tires are great for lighter loads and highway use. Generally, they weigh less and cost less than a light truck tire and provide the vehicle with a smoother ride and better gas mileage. The downsides are that P-rated tires can't handle as much of a load as LT tires and they are more easily punctured.
LT stands for light truck tires. Terminology is a little confusing in the truck market because many manufacturers label their pickup trucks as heavy duty. Class 3 trucks such as the Ford F-350, GMC 3500 and Ram 3500, and smaller, are all considered light trucks. Medium duty refers to Class 4, 5 and 6 trucks such as the Ram 5500 or Ford F-650. That leaves heavy duty for the 18 wheelers and big rigs. That means LT tires are made for HD pickup trucks.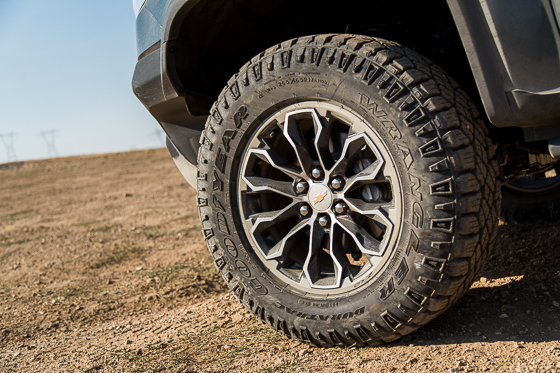 Tire Buying Tips
Perhaps the biggest mistake a consumer can make when replacing tires is not using the correct size. On the sidewall of your tire, you'll find a code that tells the tire's size and capabilities
If the tire-size code starts with LT instead of P, it means the tire is a light-truck tire. Light-truck tires are designed to have higher-load carrying capacities and are usually found on pickups and SUVs. These vehicles are not required to have LT tires, and in many cases, the original-equipment specification calls for passenger-car tires.
The speed rating translates into the tire's ability to dissipate heat, or prevent heat build-up. Heat is a tire's enemy. The more heat, the faster the tire wears, and the faster a tire might break down. A tire with a higher speed rating can dissipate more heat on long highway trips. If a consumer were to spend little time on the highway, the speed rating might not be an important factor in choosing a replacement tire.
Tires are speed rated from 99 to 186 miles per hour (159.3 to 299.3 kilometers per hour). The most common speed ratings are T (118 miles per hour or 189.9 kilometers per hour) and H (130 miles per hour or 209.2 kilometers per hour). Both of those ratings clearly exceed the nationally posted speed limits and would make excellent long-distance highway tires. If a consumer were to drive only in urban situations at low speeds, a tire with an S (112 miles per hour or 180.2 kilometers per hour) speed rating might be completely acceptable.
Another important factor in choosing a replacement tire is the load rating. The load capacity number on the tire-size code indicates the load-carrying capacity of that single tire. When selecting replacement tires, consumers have to be careful not to select a tire with a lower load-carrying capacity.

How to Choose the Right Truck Tire
Choosing the right tires for your vehicle is an important decision. When you drive a light truck, SUV, or crossover, the tires you choose can have a direct impact on traction, comfort, road noise, tread life, and durability. Here's a quick guide to help you decide what truck tires are the right fit for your on- and off-road needs
H/T (Highway Terrain) Tires for Daily Commute and Highway Driving
Chances are your SUV, crossover, or light truck came standard with a set of H/T tires built for highway driving. If you don't plan on going off-road, and want a tire that's great for dry and wet road conditions, then an H/T tire is probably a good option
A/T (All-Terrain) Tires for On- and Off-Road Performance
Drivers who regularly find themselves taking dirt and gravel roads in between long stretches of highway driving, should look at A/T tires. This includes folks who like to take the road less traveled on their way to a great camping spot or other outdoor activity.
M/T (Mud Terrain) Tires for Off-road Enthusiasts
You know who you are. You drive a rig that is either lifted or already offers plenty of clearance for your favorite pastime: driving in extreme off-road conditions, including mud, dirt, gravel, and rock. Or maybe you just like the way a set of rugged, aggressive tires looks on your vehicle, even if they never leave the blacktop. Either way, M/T tires are for you.

Choosing the Right Truck Tires
If you are looking for a way to increase the performance and economy of your vehicle, then perhaps the best way is to buy new truck tires. However, selecting the right truck tires can sometimes get difficult, as there are a huge variety of options available and budget can be an issue
MANUFACTURER'S RATINGS
Take a look at the manufacturer's ratings, before actually buying new truck tires. This is because the ratings of these tires are made to suit the performance of your vehicle. The ratings are usually shown in metric on the side of your original truck tire. You can see all the information regarding the size and width of the tires suitable for your truck.
DRIVING CONDITIONS
Similar to buying new tires for ordinary cars, the driving conditions of your truck hold great importance when buying new tires. It is recommended to buy all-weather year-round tires for trucks, as they last for years. However, if you usually drive off-road or in wet weather conditions, the best option is to go for off-road truck tires.
TRUCK TIRES SPEED RATINGS
When it comes to buying truck tires, it is necessary to take a look at the speed ratings. If you usually drive at speeds of 150mph, the best option is to go for "V" category truck tires. But since there are few chances of you to driving at speeds so high, it is best to go for tires which offer a speed rating of up to 130mph. These tires are cheaper as compared to the truck tires which have higher speed ratings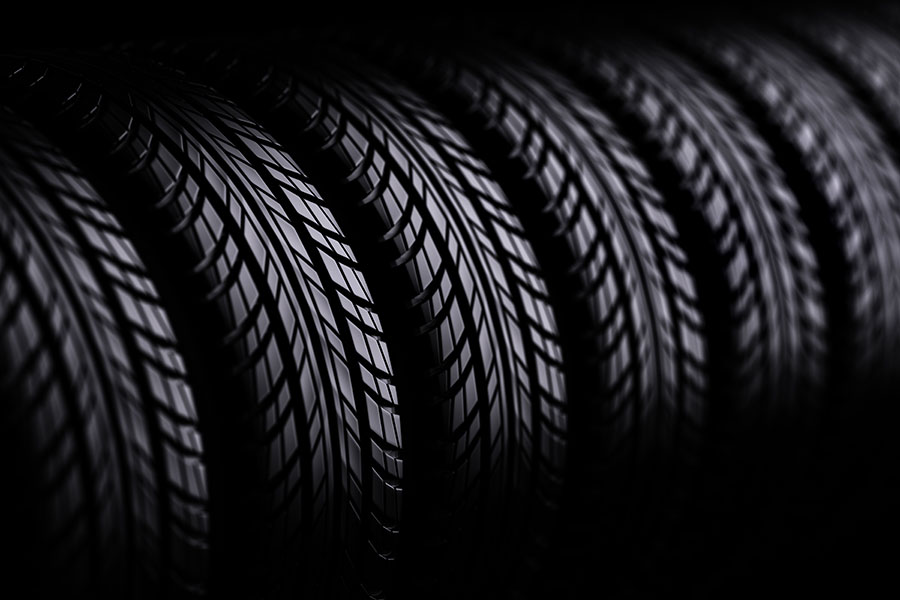 How to choose the best tires for your car, SUV, or truck
Shopping for new tires can be a daunting task. There's no way to tell which one provides the best grip, the longest life, or the shortest stopping distance by sight or feel. That's why Consumer Reports tests 50 or more tire models each year, with each going through as many as 14 rigorous evaluations.
Spend more, get more
In recent years, we've found you generally get what you pay for. No matter the type, tires that combine the best grip with the longest tread life may cost a little more, but they are worth the extra money in the long run.
For example, our tests have shown the best all-season tires can last as many as 97,000 miles; the worst would need replacing after 55,000 miles. It's pretty straightforward: a $130 tire that will last twice as long as an $87 tire is a better bet, assuming other factors are equal. Still, the cheaper tire may be just fine if you won't be keeping your car for long. Many tires have a pro-rated tread-wear warranty—meaning the balance of undriven miles will be credited toward the cost of the new tire. The downside: You're still on the hook for the cost of installation.
We have found some tires with lower rolling resistance allowed our test cars to get 1 to 3 more mpg than tires with the highest rolling resistance. Here's a surprise: There actually was little or no performance penalty for the everyday driver for many of these tires
But as your tires lose tread over tens of thousands of miles of wear, they behave more like low-rolling resistance tires. So the mileage you get with brand-new, low-resistance tires may actually be worse than the old, end-of-life tires you are replacing.