What to expect from a home inspection
Home inspection basics
You've chosen a home, made the offer and now comes the inspection — a vital step in buying a home, particularly for first-time home buyers.
How do I choose a home inspector?
Many buyers hire the first inspector they find. But don't settle for less. Carefully research every home inspector and consider several factors:
Qualifications, certifications and training
Knowledge of building codes
Number of years inspecting homes
Referrals and references
Related work experience
Where can I find a home inspector?
Get referrals from family, friends and your real estate agent. Trusted sources act in your best interest. If you want extra assurance, ask the inspector if he or she belongs to an industry organization
I have a home inspector. Now what?
Your tasks don't end once you choose a home inspector. You should also:
Attend the inspection
Carefully review the inspection report
The day of your home inspection
Before the inspector begins the review, carefully look over the home to identify defects and damage. Take pictures of anything that needs repair.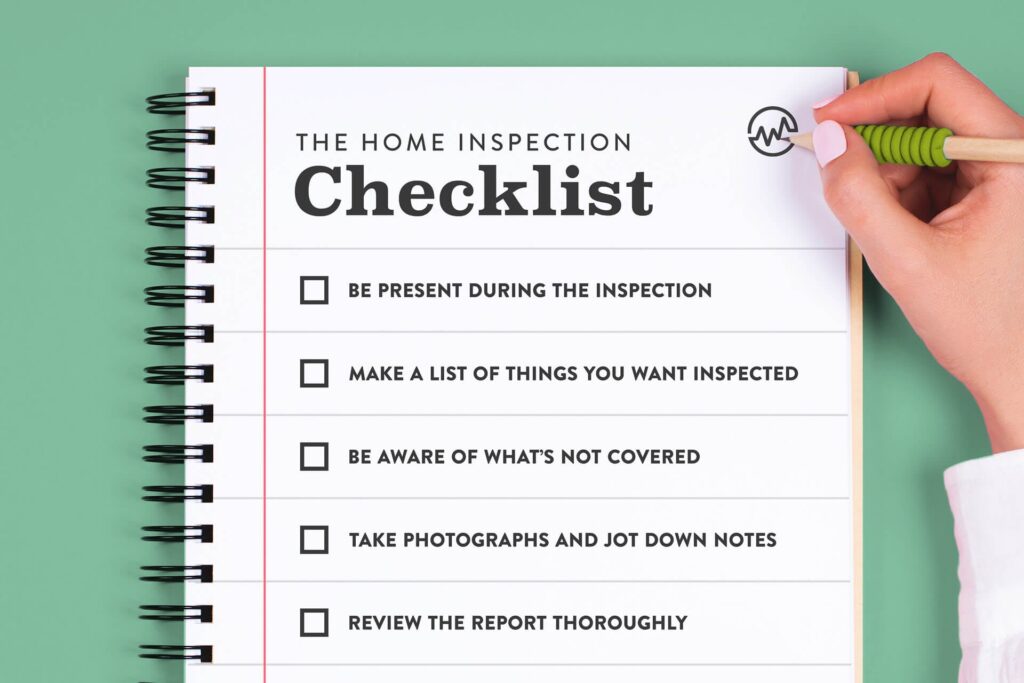 Things You Need to Know About Home Inspections
It doesn't matter if you're buying or selling a property, you'll likely have to deal with a home inspection. A home inspection is an important part of a real estate transaction. It involves an experienced inspector checking the property's appliances, electrical system, plumbing, heat and air system, roof, and foundation for minor and major issues.
Home inspections are optional
Unlike a home appraisal, which is mandatory by the lender, home inspections are not required. They are, however, recommended by lenders and real estate agents. If you're buying a property and decide to proceed with an inspection, you are responsible for paying the cost. A property can look pristine on the outside, but have major flaws on the inside. An experienced, competent home inspector will be able to uncover many problems. These inspections are noninvasive, so don't expect your inspector to open up the walls. But even with a non-invasive inspection, he'll get a clear idea of the home's condition and bring potential issues to your attention.
Be present for your home inspection
As a buyer, you don't have to be present for the home appraisal, but you should be present for the home inspection. At the end of the day, you want to make sure you get your money's worth. On average, home inspections can costs between $250 and $500. The inspection should spend a fair amount of time checking the outside and inside of the property. These inspections take roughly two to three hours depending on the size of the property. You should shadow the inspector so he can explain his findings to you. Also, don't be shy about asking questions. For example, if you notice a crack in the wall, you can clarify whether the crack is a result of a foundation problem or the property settling over time.
Get a home inspection before listing your house
If you're a seller, there's also the option of having a home inspection before listing your property for sale. A house that looks to be in excellent condition and be anything but perfect. If you get a home inspection before listing the property, you can eliminate surprises down the road. A pre-inspection can provide a rundown of problems with the house, and you can take your time making the needed repairs. Once the repairs are completed, you can list your property with confidence.
Negotiating home repairs
There is no such thing as a perfect house. So regardless of whether the house is newer or older, the home inspection report will likely reveal at least one issue. As the buyer, you can ask the seller to repair all or most of these issues. If the seller isn't prepared financially to cover the cost, you can ask for a credit or a price reduction. The seller can reduce the sale price of the property, or give a credit at closing for repairs.
Check Out Your New Home: The Ultimate Home Inspection Checklist
There's a lot to remember when you're buying your first home. To ease your concerns, it's crucial to make sure that the home you're buying is in good condition before you close. That way there won't be any nasty surprises after you move in.
Should First Time Homebuyers Hire a Home Inspector?
Home inspection requirements vary by state. Your mortgage lender may not require a home inspection report to approve your mortgage, but that doesn't mean you shouldn't get one.
A good home inspector's job is to go through your home and identify any potential problems. These problems could include obvious issues like termite damage, or they could be red flags that point in the direction of costly repairs down the line.
Whichever route you choose for finding an inspector, you should follow these steps:
Check home inspector licensing requirements for your state
Make sure that your inspector is comfortable having you present during the inspection
Verify a good working credit by reading online reviews before you hire anyone
Ask to see a sample inspection report
Ask what is covered in the report and what isn't
The Home Inspection Checklist
Your work doesn't end with hiring a home inspector. You should still be involved in this process. It's your home we're talking about. So, what do you need to do during and after your home inspection to protect yourself and your new home? Checklists can be an especially useful tool here.
Important Home Inspection Tips and a Checklist
Whether it's a two-storey in the suburbs, a condo downtown, or a fixer-upper with potential, a home is much more than just a place to sleep. So it's not hard to imagine why, when inspection time rolls around
Use a checklist
To ensure you're hitting every corner of your potential new home, print out a checklist of common household inspection items. This should include all areas of the house, including bathrooms, bedrooms, garages and electrical elements.
Inside
Kitchen:
Check countertops, sinks, cupboard doors for damage
Ensure range hood exhaust fan works properly
Check pipes under sink for leaks
Check sink water flow
Floors, Walls, Ceilings:
Check for cracks, damage, water spots
Walk across all floors – ensure minimum unevenness, squeaking
Bathrooms:
Check faucet water flow & pressure
Ensure sink, shower, tub drains properly, toilet functions properly
Check for cracked/loose tiles
Ensure cabinets and plumbing under sink in good condition
Windows, Doors:
Ensure windows and doors open/close properly
Check for cracked/broken glass or damaged screens in windows
Inspect weather-stripping for damage
Basement:
Check for large cracks/stains in exposed foundation
Check for water leaks on ceiling/floor
No decay/damage in structural wood
Attic:
Check for structural and water damage
Ensure proper insulation and ventilation
How to Prepare For a Home Inspection
Home Inspection Preparation
How to prepare for a home inspection is a thought that more sellers should consider. Unfortunately many do not. One of the things that are quite common in the majority of all Real Estate transactions is a home inspection that is paid for by the buyer and performed by a licensed professional home inspector.
When selling Real Estate, a home inspection is typically done within the first couple of weeks after an offer has been submitted by the buyer and accepted by the seller. The Real Estate lingo used is called a "home inspection contingency."
This contingency is spelled out in the agreed upon Real Estate contract. The traditional language in most purchase and sale agreements gives the buyer an out to terminate the contract if a severe structural or mechanical defects are found during the home inspection.
In some contracts, there will be a specified dollar amount that gives the buyer the option of revoking the contract if issues are discovered more than this agreed-upon figure. In a Real Estate transaction, the home inspection is one of the biggest hurdles a home seller faces to have a successful sale.
It stands to reason that you will want to make an effort to have your home in the best possible condition before the home inspection takes place. I can tell you from the experience of being a Realtor for the past thirty-two years; the home inspection is where most home sales fall apart.