How to Choose a Home Cleaning Service
Between personal, professional, and social obligations, it can be hard to trade in leisure time for furniture polish and a pair of latex gloves. If you're finding your schedule overstuffed, one way to reclaim some of your time is by hiring a cleaning service. In this post by Yusuf Mehmetoglu of Maid Bright, a Northern Virginia Best Pick, he discusses best practices for selecting a cleaning service. There are a number of things to consider when choosing a house cleaner, such as whether to hire an independent cleaner or a company. "Each option carries its own advantages and disadvantages," writes Yusuf. He stresses being prepared to ask questions to ensure that the company or individual is the right fit for you in terms of cost, services offered, scheduling, and more. "Before the scheduled estimate, you should come up with your questions to ask during that time," says Yusuf. By doing a little bit of research and preparation beforehand, you can be confident you're selecting a company that best suits your needs
Hiring an Individual versus Company
The first step is to make a decision regarding the hiring of an individual person versus a company. Each option carries its own advantages and disadvantages. Hiring individuals is more cost effective, can be more customized to your needs; however, that individual person can be less responsive if the person gets more business than they can handle. If for one or more reasons they do not show up, you are on your own. On the other hand, hiring a cleaning company can be more costly, which has substantial benefits. They can offer flexible scheduling, offering a back up team to cover anybody that may not show up.
Where to Start
Finding the right individual or company can be a daunting task for many people. People are often hesitant about having someone whom they do not know in their home, even if it is to meet their need. One of the best ways to hire a cleaning service is through the referrals of friends, family or neighbors. You can also do an online search by reading reviews and weighing your options. Lastly, you can take advantage of promotional items such as coupons, mailings and fliers
How much will it cost?
Most cleaning services charge an hourly rate for the initial visit. You can always put a cap on the estimated hours to avoid any unwanted costs. The estimator can give you an approximate time of how long the service will take. Cleaning services will give you a flat rate for each subsequent visit depending on the condition of your property, needs and how often you will need the service.
Do you conduct background checks?
Most reputable services perform background checks on all of their employees. When you hire an independent cleaner, you act as their employer; therefore making you responsible for doing any background screenings. Background screenings ensure the safety of you and your home by enabling you to know who is entering your home.
House Cleaning Tips
In today's world many people have fast paced lifestyles and the last thing they want to do with there downtime is clean their home. Professional house cleaning service is an option that is being used by more households in an effort to save time for more important things. That being said the old adage "good help is hard to find" is still true. These simple reminders can assist with the task of finding the right cleaning service for you.
Responsiveness – This is one of the first indicators of a good professional house cleaning service. If you have difficulty in getting in contact with them for information about their services, then it is most likely going to be difficult to contact them once service has begun. The time in which it takes them to respond to your questions in regards to service details or getting a quote can give you an idea of how reliable they will be in the long term.
Licensed bonded and Insured – This may be the most important thing to look for when it comes to choosing the best maid service to clean your home. Most individuals or independent contractors do not offer insurance, so while their prices may be lower it puts you at risk when they clean your home. Reputable companies have policies in place that cover any damage that may take place during the cleaning as well as any missing items. These policies offer both you and the company protection and peace of mind. When calling for quotes it is important to ask the service if they are licensed and bonded
Look at reviews – Social media and online review websites have made the task of finding the right cleaning service easier than it is has ever been. When trying to determine which service might be the right fit take the time to read reviews on a variety of platforms. Reviews will give you a good idea of the type of quality you can expect from a professional cleaning service
Ask about equipment – Some professional house keeping services bring their own supplies while others expect the homeowner to provide them. When looking for a maid service it is best to find one that uses products that fit the needs of you and your family. For example if you have children or pets it may be best to go with a company that offers a green option. This will help prevent exposure to harsh chemicals.
What should I look for when choosing a housekeeper?
Look for good maids first
It is important to find out whether or not the house cleaning service you are considering is certified and insured. Certification ensures that the housekeeping service's staff is fully trained and will provide you the best quality service, while an insured company will be able to compensate you in the event of any mishaps or accidents. It is highly recommended that the service you hire vets the maids that it employs. By performing background checks on its employees, a house cleaning service ensures that the people entering your home conform to a strict set of criteria. In short, you can be sure you're not unwittingly allowing a criminal into your home.
Find the right range of housekeeping services
A full housecleaning service should provide dusting, vacuuming, dishwashing, changing bed linens, cleaning and disinfecting your kitchen and bathroom, and sometimes laundry (washing, drying, and ironing). The range of services that each housekeeping company provides varies. If washing and ironing clothes is a service that you require, you'll need to make sure the company you're hiring provides it. On the other hand, you'll want to make sure you are not paying for services you don't need. If you put the dishes in the dishwasher every night, you might not want to include that service in your cleaning contract.
How To Choose A Domestic Cleaner
When it comes to choosing a domestic cleaner there are few very important things you should consider:
– Is the cleaner vetted and checked
– Is the cleaner insured
– Is the hourly charge competitive
– What standard of the cleaning you can expect
– Is a replacement cleaner provided
Use only vetted cleaners
No matter what option you are going for, you should always make sure the cleaner is vetted and checked. Cleaning companies offer checked and vetted cleaners and it is always safer to use an agency when it comes to letting a stranger into your house. If you use a cleaner through recommendation you can also feel safe that the person who comes to your house is not a complete stranger Choosing a private cleaner from an advertisement or other online recourses is a bit tricky so always make sure you do the necessary checks beforehand.
Insured cleaners
Insurance is the second most important thing you should ask for when you hire a cleaner. Accidents happen and you want to be protected. Most cleaning companies offer insured service. Make sure that either the cleaner or the cleaning company they are sent through are insured so you can have a peace of mind. If you hire a cleaner through a cleaning company always read their terms and conditions to check what exactly their insurance cover and if there is one in the first place. Some cleaning companies may have appealing rates and flexible terms, but their service is actually not insured at all.
Cleaning standards
When it comes to performance and results, there are different expectations and you can't always define which service is good and which is excellent. Some people prefer the cleaner to be more initiative, while others want the cleaner to do only what they ask them to do. However, there is a big difference between good and excellent cleaner in terms of execution of the service. The excellent cleaner will always move any items to clean underneath and will always mop or hoover the floor even if it looks clean. While the average cleaner can clean around objects, not moving everything and simply do a good job without paying special attention on each and one single detail. The house may look clean and can smell fresh in both cases, but you can always tell if the cleaner has touched every single inch of the house or have simply cleaned the visible parts only. Different people have different visions of cleanliness so how good or bad a cleaner is depend really on the client's personal standards and expectations
Replacement cleaners
Being left without a cover while your cleaner is away is not the best option for you so always make sure there is a replacement cleaners available for these cases. Cleaning companies will always send a replacement when your cleaner is sick or on holiday. It might not necessarily be the best cleaner, but at least you will have someone to take care of the household chores.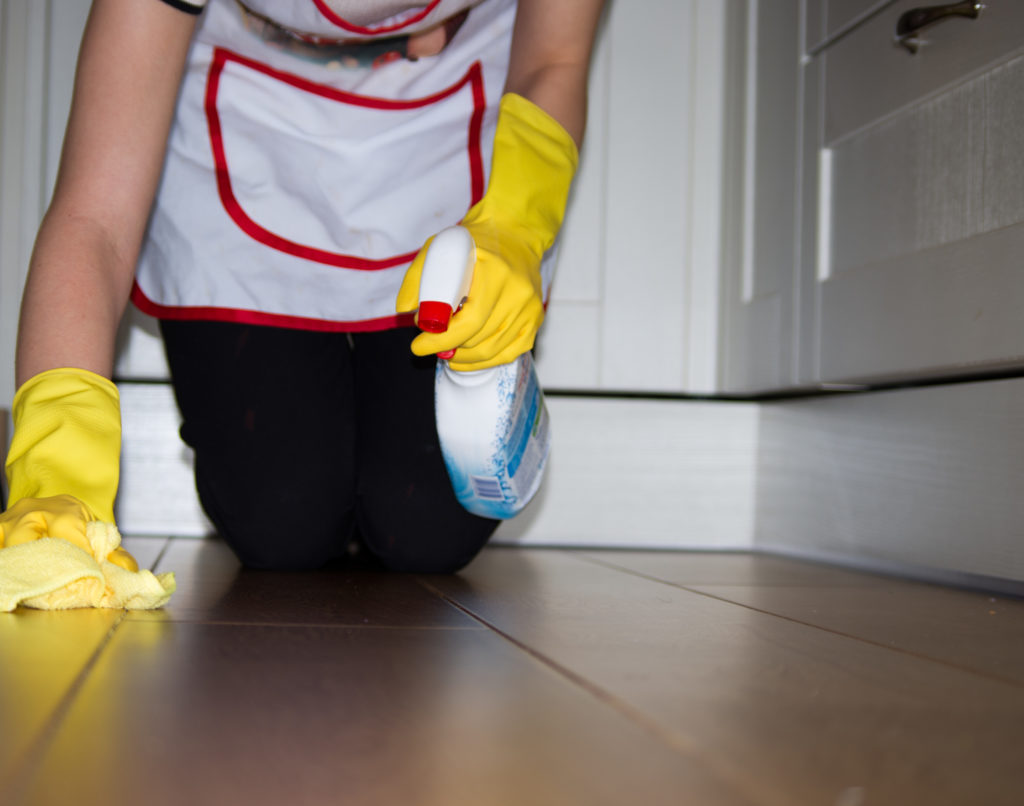 How to Choose a Cleaning Company
When it comes to choosing a cleaning company, where do you start? We all want the best price but it's important to choose a company who are reliable and professional, as well as being able to deliver value for money.
Professionalism in Cleaning Operatives
As a dynamic and growing cleaning company, professionalism is at the core of our business model. Our staff receive the support and training they require, allowing them to deliver the highest quality of service to our customers
Quality of Cleaning Staff
Our selection process is firm but fair. We need honest, hard working and reliable individuals, who want to be part of our successful cleaning company. Our retention rate is high and we continually look to expand our network of staff to handle increasing demand.
Total Cleaning Solution for Commercial Sector
SoClean provide a comprehensive range of cleaning services including daily office cleaning, weekly and monthly cleans for hotels and restaurants plus specialist cleaning solutions, including, graffiti removal, carpet and upholstery cleaning, stone cleaning, window cleaning and deep cleaning etc.
24/7 Cleaning to Suit Your Business
Some clients require us to work around the clock. Whatever the situation, we are confident in our abilities to meet the demands of your requirements, day or night.